My Basses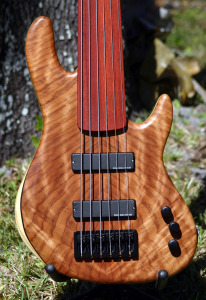 Tom Clement Basses are truly custom and are built to my customer's specifications, using top quality woods, electronics and workmanship. When you play one of my custom basses, it is my wish that you feel as good as I did when I built it! All my basses are built by hand in my workshop in Florida. I love creating basses using the finest woods and material and shaping it into a beautiful instrument. 
A Tom Clement Custom Bass is your way of getting the bass of your dreams!
Click to read more about my basses....
My Guitars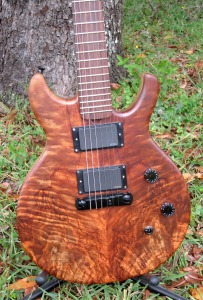 Tom Clement Basses & Guitars is proud to present the Clement Pamela electric guitar.
As my basses, all my guitars are built to my customers' exact specifications. Tom Clement Guitars is your chance to pursue the guitar of your dreams.